How Can a Smart Home Automation System Enhance Your Lifestyle?
We Answer Your Questions About Integrated Technology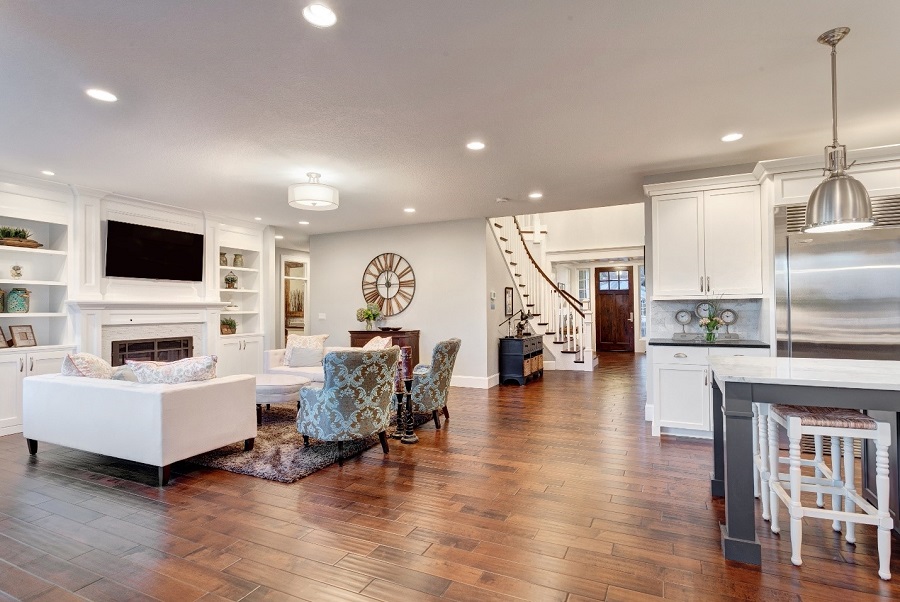 Smart home automation has changed lifestyles all across the country. In every city, including Reno, Nevada, homeowners are enjoying the added convenience and fun of integrated technology solutions. But at Prestige Automation, we still get the question, "What can home automation do for me?" In this blog we'll break down what you need to know about smart technology and how it can add value to your property while transforming your everyday life.
What is smart home automation?
Your home is full of advanced technology. From your television and Blu-ray player, to the lights in every room, to your central air conditioning unit, you use sophisticated components every day. A smart automation system takes these individual components and makes them work together for extra convenience and ease. But more than just streamlining the control of your devices, smart automation gives your home the ability to learn your habits and adjust itself accordingly.
How do I control it?
Plenty of homeowners are hesitant to invest in the latest technology because they're concerned about learning how to use it. Top manufacturers like Crestron have addressed this by designing simple, customizable and user-friendly controls for their systems.
Touch panels can be integrated into every room, providing visual guides to the different abilities of your smart devices. Hand held touch screens can add mobile convenience to your controls. And for total control from anywhere in the world, downloadable apps transform your iOS and Android smartphone or tablet into the ultimate remote control.
How does a smart home learn?
A smart home learns in two ways: through pre-programming and usage-monitoring.
Pre-programming is pretty straight forward. We program your system to work according to your specifications for immediate convenience when doing everyday things. For instance, watching a movie in your home theater requires a number of steps. First, you have to turn on your TV or projector. Next you have to turn on the sound system and adjust the volume. Finally, you have to shut off the lights before you can enjoy the picture. With a pre-programmed automation system, you can do all of those things with the touch of one button on a single smartphone, tablet or touchscreen remote. Moreover, you can adjust the audio, video and lighting settings without getting up from your seat.
But the real magic of smart technology comes in the form of usage-monitoring. As you go about your day, the system learns your habits and then automatically adjusts its settings based upon them. If you lower your thermostat regularly before you go to bed, turn on the lights when you get home from work or draw the shades in the morning, your system can record these actions and then do them for you every day so you don't have to think about it.
Will all of this technology interfere with my décor?
Understandably, many homeowners don't want to sacrifice the look of their spaces -- even for the added convenience of a smart automation system. So there's good news: we can install and conceal the technology to preserve the décor in each of your rooms, and the components that can't be invisibly integrated can be stored in an unused closet for easy, out-of-the-way access.
Since most of your audio/video components are a little clunky, they can be stored in a central hub – a rack in an unused closet or basement -- that allows you to distribute media to any of your rooms with a single control device. Pause a movie in your home theater and pick it up in your bedroom without missing a beat. Stream music throughout your property. And do it all without cluttering your spaces with extra equipment.
Moreover, pieces like speakers and lighting fixtures can be integrated into your spaces unobtrusively to preserve your existing design. Today's in-wall and in-ceiling speakers are crafted to sound as good as freestanding speakers. And recessed lighting can give you the ability to change the look of a room with a single button, without taking up any extra space.
At Prestige Automation, we pride ourselves on integrating user-friendly technology to enhance every aspect of your home and lifestyle. To get started on a project, contact us today.