Music at Your Fingertips: A Unique Home Media Solution
How We Crafted One Reno Man's Personal MTV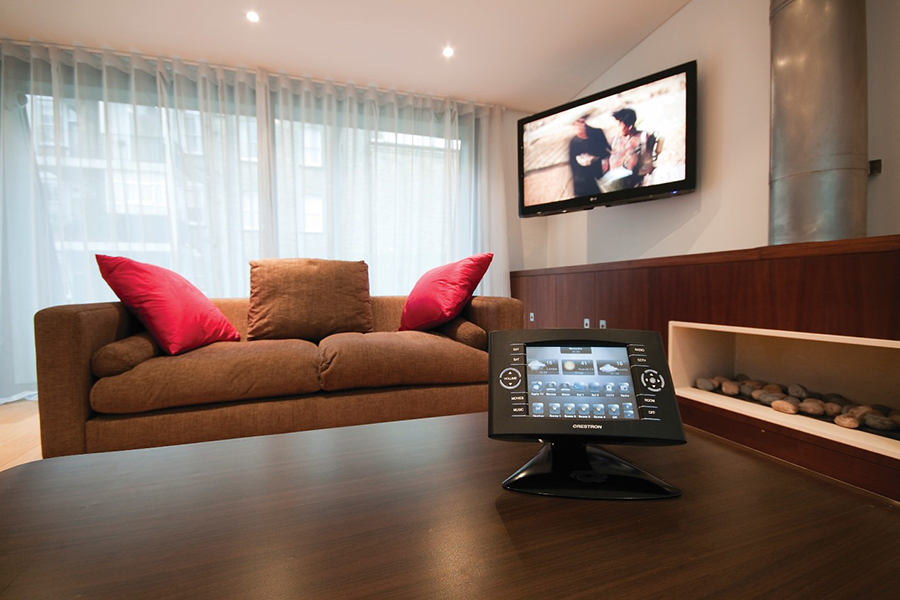 This is the story of a guy named Bill and how he partnered with Prestige Automation and Kaleidescape to solve his unique home media distribution problem.
Bill's problem: over the years he had amassed a large collection of concert DVDs, but he had no comprehensive way of accessing the individual scenes and videos contained on each disc. Sure, he could have popped a new disc in the player every time he wanted to watch and listen to his favorite bands, but that didn't solve his problem. What Bill really wanted was a customized music channel he could access any time he pleased.
That's when he called us.
How we Solved Bill's Media Distribution Problem:
Bill's request presented something of an issue for us at first. We are capable of crafting elegant media distribution and smart technology solutions throughout any home--from music streamed to any room via a whole home audio system, to an extensive video distribution system that lets you access your favorite movies and television shows in any area of your home.
But we had never built an entire channel of customized content – especially one that could be simply and conveniently controlled from a single, user-friendly device.
To begin, we contacted our partners at Kaleidescape. Kaleidescape is a leader in creating a comprehensive, easy-to-access video library out of professionally produced and personal media content. But even their experts had never created a single app that could randomly play back individual scenes (songs) for instantaneous playback.
So the solution was simple – we'd create a system from scratch.
Kaleidescape and Crestron – Perfect Partners:
To make it work, we crafted a system that used Bill's existing Crestron automation controls, along with Kaleidescape's media management capabilities, to create a unique fix tailored to his specifications.
Using his Crestron controller, Bill was able to press a button and the system would start playing back a random music video from his collection. The playback of random music videos continued until he told it to stop. He had his own personalized music channel; one that only played the music he wanted to hear, when he wanted to hear it.
We're happy to report that over the years, Bill got plenty of enjoyment out of his system. Out of all the features of his smart home, he has found the most fun and comfort with this exclusively crafted application.
In fact, he loved it so much that, when he recently relocated from Reno to Thailand, he decided to take the music video playback system with him. We helped him store the information and we're currently assisting overseas integrators with the new installation.
At Prestige Automation, we pride ourselves on providing unique solutions for all of our clients. If you're ready to see what we can do for your smart automation project, contact us today.