Escape With These Outdoor Home Entertainment System Solutions
Enjoy Excellent AV Outside This Summer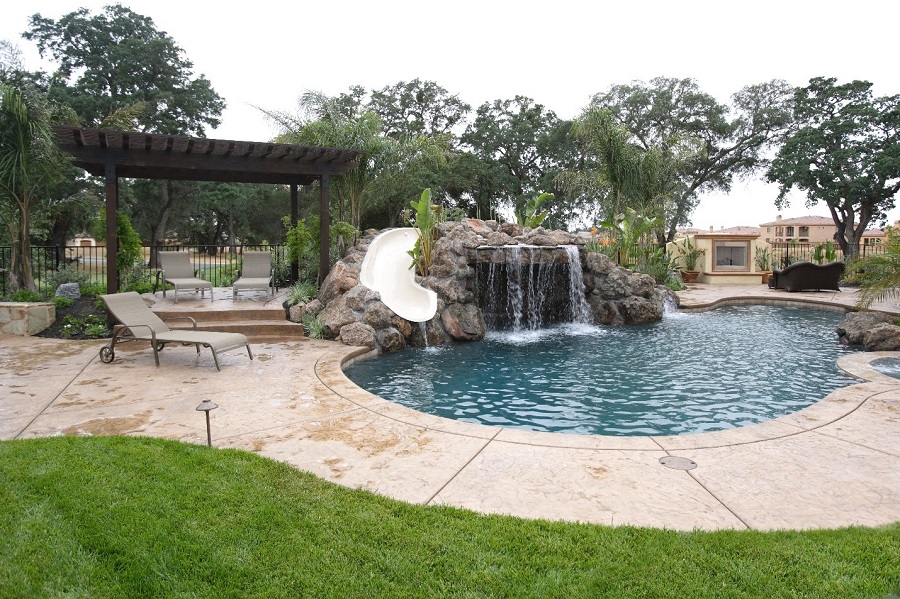 Now that summer is in full swing, it's time to get out of the house and enjoy some fresh air. But that doesn't mean you have to leave all of the comforts of your home theater behind. We know how much you love your audio video gear, and that's why we've put together this blog to show you that outdoor home entertainment system solutions are available for your Reno, Nevada backyard. Read on to learn about some great ideas for integrating AV into your outdoor spaces.
See Also: What's Hot in Home Entertainment Systems Right Now?
Projector and Screen
Nothing says "home theater" like an image projected onto a screen. Larger-than-life pictures can completely immerse you into the world of your favorite movies or TV shows. But outdoor systems face one challenge that most indoor installations can avoid – significant amounts of ambient light.
There are few things worse than ambient light washing out your movie. Deep black suddenly looks grey, bright white looks dull and every color in between suffers as a result. Thankfully, you can integrate a high-contrast screen in your backyard that will reject any light that's not positioned directly in front of it. That means, unless you're watching a movie outside in the middle of the afternoon (and really, why would you?), you don't have to worry about a washed-out picture.
Additionally, it's important to integrate a projector with a high lumen count. Lumens are the measure of brightness in a projector, so you want one bright enough to contend with the moon and starlight.
Lighting Control
Speaking of ambient light, you may already know that integrated lighting control in your outdoor spaces is a bright idea. When installing an outdoor home theater, you'll want to make sure the fixtures are turned away from the screen so they can provide enough light for safety without disrupting the movie. Controls of both the entertainment and lighting systems can be integrated together, so you only have to press one button on your smartphone or tablet to create the perfect conditions for enjoying an evening flick.
Audio System
Precise control of your audio system is what makes it sound great. If you're a fan of Dolby Atmos or another immersive audio format, you know that it's not just what comes out of the speaker that counts, but how that sound interacts with the room that makes it work. Unfortunately, your backyard can't benefit much from acoustical treatments, so integrating the right components is essential.
Outdoor audio relies on directional sound to create a full and robust sensation. Expertly placed speakers can give you full surround sound capabilities, even if the soundwaves have no walls to bounce off of. Precise audio distribution will allow you to enjoy the full impact of the soundtrack without disturbing your neighbors as well.
Another primary concern with outdoor components is the weather. Ensuring that the units are completely sealed and protected from salinity and sand will give you long-lasting performance. Plus, you'll want to make sure that the connections between devices are also weatherproof, as that's a commonly overlooked issue that many homeowners face down the road.
Are you ready to enjoy excellent AV outside this summer? Our home entertainment systems can do wonders for your back yard. Contact us today.